Tsunan Sake Brewery have had the participation of Executive Chef Mina Newman, Daniel Drexler and Daniel Ye from US in the "Niigata Food and Sake Tour 2023 for American Buyers" program.
Tsunan, Niigata (July 21th, 2023) — Tsunan sake brewery participated in the "Niigata Food Sake Tour 2023 for American Buyers", organized by Niigata prefectural government of Japan, and invited 3 executive chefs at the sake brewery.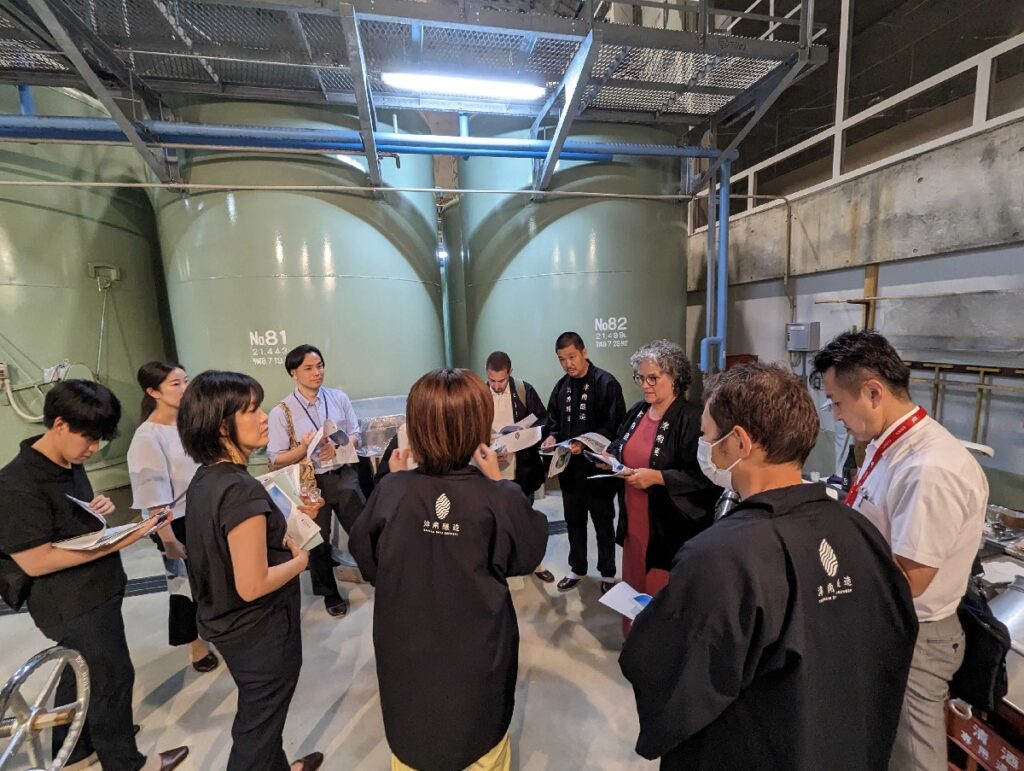 When:
July 20th, 2023
Who: 
– Daniel Drexler – Executive Chef, GASTRONOME
Daniel Drexler was raised in the New York's Hudson Valley. Coming from a family that loved to cook, he was inspired to pursue a career in the culinary industry.
In 2011, Daniel graduated from Orange Ulster Culinary Career Academy. He got his start at a Relais & Châteaux, in Glenmere Mansion in Chester, NY where he worked as Garde Manger. He took his training and skills onto his next role as Chef de Partie at Millesime New York, NY.  In 2014, he assisted Chef Geoffroy Deconinck at the James Beard House. In 2015,  Daniel eventually got the opportunity to work at Bouley's flagship as a Chef de Partie. 
– Mina Newman, Executive Chef, Sen Sakana/The Edison Ballroom
Mina Newman, is the creative force behind the restaurant Sen Sakana. Of Peruvian descent, Mina has long awaited the opportunity to present the cuisine of her heritage to New York diners, and it is with great pride that she finally does so. At Sen Sakana, she collaborated with Osaka native Taku Nagai, a well-respected chef in his own right, who worked in New York at the Ootoya restaurants, to blend Japanese and Peruvian flavors and dishes, showcasing the cuisine that was created with the migration of Japanese people to Peru. Sen Sakana also marks Mina's return to a restaurant kitchen, having served as executive chef of the elegant event space Edison Ballroom since 2008, and as a consultant on Christo's Steak House in Astoria.
Early in her career, Mina served as the chef of Drew Nieporent's Layla, one of the first restaurants to showcase Mediterranean and Middle Eastern cuisine, and Dylan Prime, which billed itself as a female-friendly steakhouse. Mina also owned and operated the catering company, Boutique, which served clients such as Citigroup, J. Crew and jewelry designer Judith Ripka.
Throughout her career Mina has worked with some of the best chefs in New York including Marc Murphy, Joey Fortunatoand Laurent Tourandel. She was also part of the kitchen team at C.T., the restaurant that brought Brazilian celebrity chef Claude Troisgros to New York City.
She has appeared on countless television shows, and was the winner of "Chopped" in 2009.
– Daniel Ye, Executive Chef, Durango Casino & Resort
Chef Daniel Ye is Executive Chef of Durango Casino and Resort, a luxury resort developed by Station Casinos and set to debut in fall 2023. An internationally recognized chef whose career journey has taken him from New York to Spain, with roles at many of the world's leading hospitality companies, Chef Ye oversees all culinary operations at Durango Casino and Resort, including the property's food and beverage outlets and banquet services.
Chef Ye joined Station Casinos in late 2022 following a successful five-year tenure as Corporate Executive Chef for CATCH Hospitality Group, where he oversaw the company's west coast operations – in the United States and Mexico. He also served as executive chef of CATCH LA and was involved in the brand's expansion and recruiting efforts in the Las Vegas, New York, and Aspen markets.
Born and raised in Los Angeles, Chef Ye first found inspiration to enter the culinary world from his Korean grandmother's cooking and from watching shows on PBS such as Great Chefs of the World as well as culinary greats, Julia Child, Martin Yan and Jacque Pepin.
Chef Ye has held roles as Corporate Head Chef for 6th Avenue Inc, Corporate Executive Chef for Notar Hospitality in NYC; as well as Executive Chef and Corporate Liaison for Nobu Restaurants across the globe. Internationally, Chef Ye has staged in the kitchens of Arzak in San Sebastian, Spain; and The Fat Duck in England.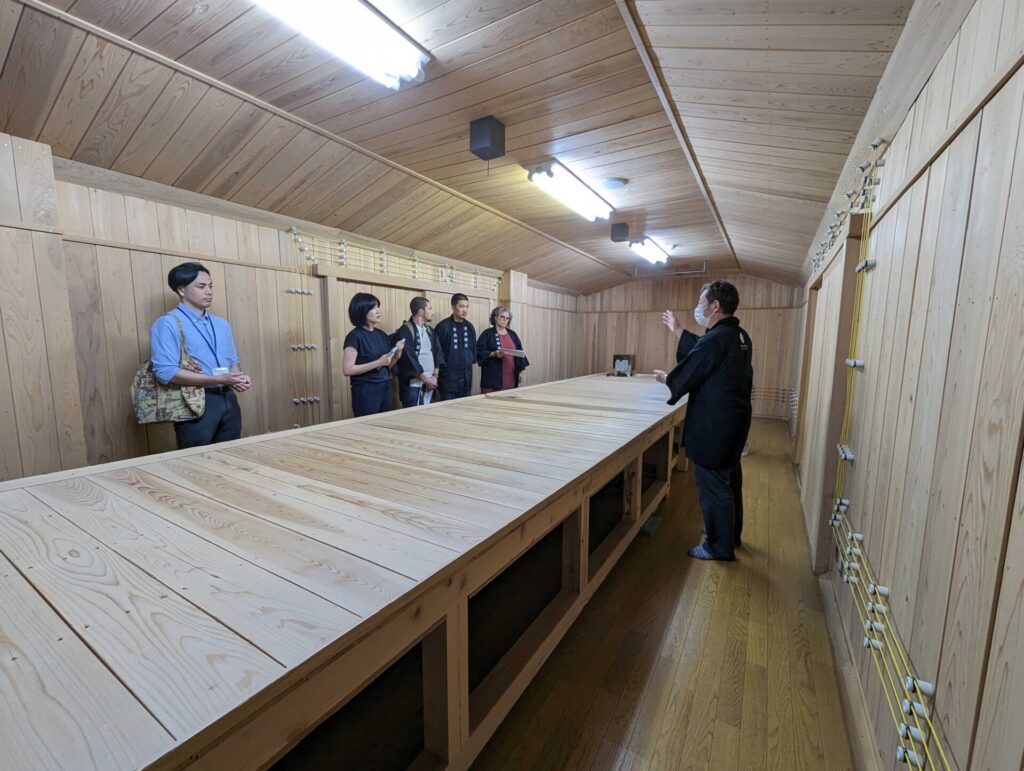 Tsunan will continue to foster importer relationships and expand market access in these key markets with upcoming trade events in 2023, including "Drinks America" in New York.
"The sake tasting at the 'Niigata Food and Sake Tour 2023 for American Buyers' afforded a tremendous opportunity for us to educate influential trade and media about our Niigata and region," said Atsushi Kabasawa, Owner of Tsunan Sake Brewery. 
Tsunan Sake Brewery
More details be found at
https://tsunan-sake.com/
You can oder directly from this online store, as well as internationally.
@tsunan_sake_ #TSUNAN
About Tsunan Sake Brewery
Founded in 1996, Tsunan sake brewery is the maker of sustainable sake.
Our ambition is "Brew for future", achieving a new lifestyle, living with Sakagura.
For more information, including the products, visit our website.